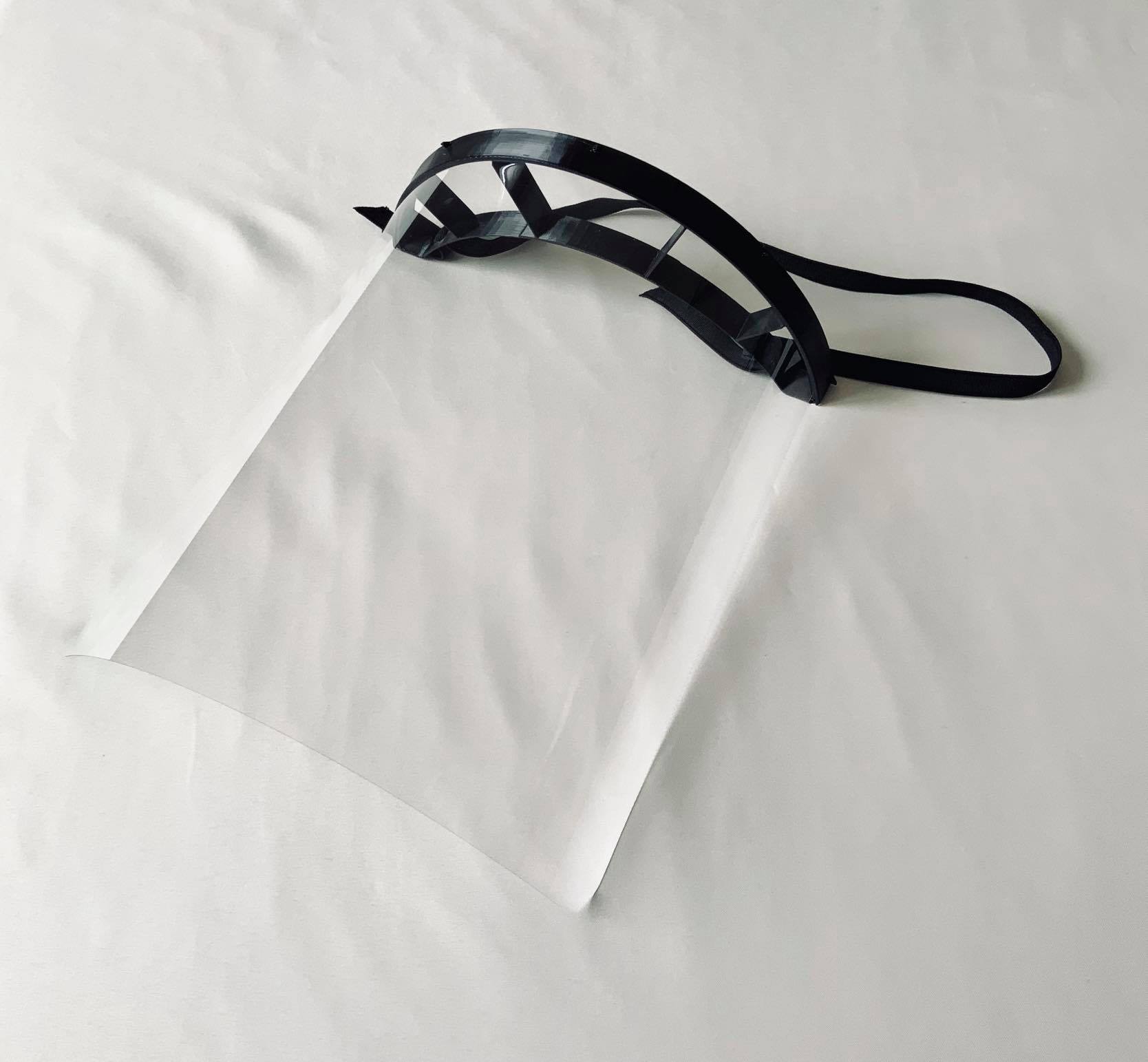 Stage of Development: Phase 4
Team: Tarek Loubani, Steve Plimmer, Vahid Anwari, Azad Mashari, Jake Bender, Shanna Townsend, Dorotea Gucciardo
In response to the COVID-19 pandemic, the face shield was designed and developed for 3D-printing to accommodate PPE needs. The quick to assemble face shield uses low-cost mylar sheet and elastic band with a 3D-printed visor to protect individuals' eyes, nose and face from transmission via droplets. Glia holds a Medical Device Establishment License for the face shield from Health Canada.
In its ongoing phase 4 the face shield is being deployed in Canada and internationally, reaching the hands of frontline workers and others in the community. After collaborating with different organizations and individuals to make large quantities of face shields, our team is working with the community to supply PPE to groups in need.
For more information, stay tuned on our Faceshield MM!